Follow The House Of Indies on:
Large or Small!
your business is important to us.
ABOUT VIDEO DEPARTMENTS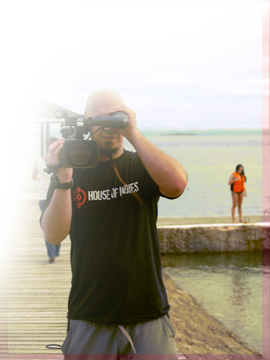 HOI Video Department is currently editing a pilot episode for a local channel and creating a music video for the bands. Also in the works, promotional/advertising videos for various companies, audio/video presentations and various video coverage/editing projects.

Currently doing video editing for Studio23, video presentation for the City of Mandaue, voice over and software tutorial video for a NJ-based medical company, music videos for Klynt and Brokensmile, video editing/compilation for HOI's Sinulog events and more.
We offer:

- PHOTO AND VIDEO COVERAGE (WEDDINGS,CORPORATE FUNCTIONS, ETC)
- PHOTO AND VIDEO MONTAGE
- CORPORATE AUDIO AND VIDEO PRESENTATIONS (AVP)
- TV/RADIO COMMERCIALS
- VIDEO EQUIPMENT RENTALS
- PROFESSIONAL MUSIC VIDEOS
- VIDEO EDITING SUITES AND EFFECTS
- MULTIMEDIA DESIGN
- GRAPHIC DESIGN

Rates:
Video recording - Php300 per hour
Editing - Php350 per hour
Light rental - Php200 per hour
Playback System (PA) rental - Php100 per hour
DVD disc - Php50 per disc. Additional discs may be provided by the client.

Equipments List:
JVC GY-HD100UA - HDV 720P24 w/ variable frame rate, (2) JVC GZ-HD7 - HDV 1080I60, DR-HD100 - 100GB (Hard disk recorder), Rode NTG-2 Shotgun Mic, Sennheiser Wireless Mic System (Lavalier and Plug-in Transmitters), JVC Shotgun Mic, IDX V-mount Battery and Charger Kit, HMI (3) Light Kit System (total power output of 4,000 Watts), Halogen Kits, Light Stands, Soft Boxes, Barn Doors, Umbrellas, Blue and Green screens, Final Cut Studio

May 26, 2011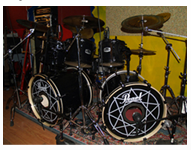 The House Of Indies will be having a promo rate starting this June 1, 2011...(Read More...)
Feb 21, 2011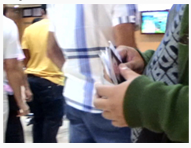 The House Of Indies will be having a promo rate starting this June 1, 2011...(Read More...)